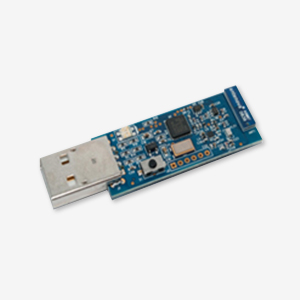 AWAC24U
Product Discontinuation Notice Effective June 30, 2018 – Click Here to learn more.
Part Number: AWAC24U
Connection: USB
Transmit Power: 0-19 dB
Current Transmitting: 40-240 mA
Current Receiving: 35 mA
Sleep Current: < 50 uA
Size (mm): 64mm x 20mm x 11mm
Range: 500 Meters – 1000 Meters LOS
Data Sheet:


DataSheet-AWAC24U.pdf
FCC Documents:


2551CC10_GRANT.pdf


ETSI-Declaration-AWAC24U.pdf
Application Notes:


AN-121-0001-R3.pdf


Prog-Cable-AWP24U,AWAC24U.pdf
Software Download


801-0003-R1-USB Driver.zip
Description
The AWAC24U Module provides a complete USB to RF antenna wireless MODEM. The module is designed to implement wireless device links operating in the worldwide 2.4-GHz ISM frequency band. It is intended for systems compliant with world-wide regulations covered by ETSI EN 301 489-1 V1.41, ETSI EN 300 328-1 V1.3.1 (Europe), FCC CFR 47 Part 15 (USA and Industry Canada) and TELEC ARIB(Japan).
Request Software
You can request software for this module by filling out the request form on our Wireless Support page.
1- CyFi SPI Implementation
2- CyFi SNP Implementation
3- CyFi + HID Implementation
4- PC GUI RF Chat