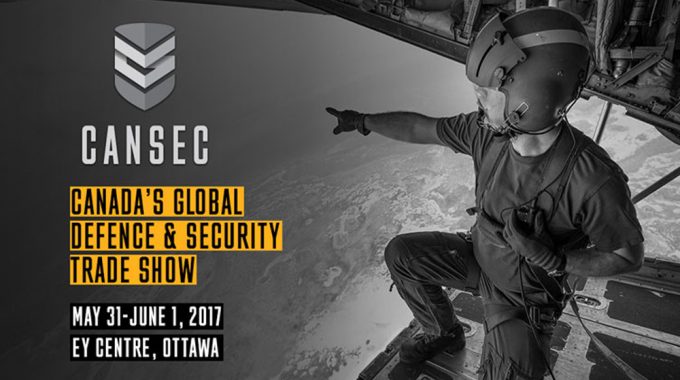 Visit us @ CANSEC 2017 – Booth 109
Canada's Global Defence & Security Trade Show
May 31-June 1 2017 – EY Centre, Ottawa
We are attending CANSEC 2017 as an exhibitor to show off our latest Aerospace, Defense, and Homeland Security service offerings, capabilities, and certifications. Artaflex is committed to providing the best in the industry when it comes to our product design, systems integration, and custom interconnect capabilities.
In the Aerospace & Defense industry, products are often continually undergoing engineering changes that present a challenge to OEMs in terms of efficiency and cost optimization. Artaflex has the expertise and resources to cater to the manufacturing and quality demands of the A&D industry, not the least of which is our experience with cost competitive low-volume high-mix manufacturing.
Our team is looking forward to attending the show and we hope to see you at Booth 109 to learn more about what Artaflex has to offer. Feel free to contact us in advance to set up an in-booth consultation & demo by calling 1.866.502.3378, emailing us at sales@artaflex.com, or by contacting us online.
Aerospace & Defense Capabilities
Box Build / Custom Integration
NPI and Prototyping
Custom Interconnect and Cabling
Custom Cable Harness Design
Complex Electro-Mechanical Integration


Learn More about the markets we serve and visit us at CANSEC 2017 – Booth 109!
About CANSEC
CANSEC has been held annually in Ottawa since 1998 by the Canadian Association of Defence and Security Industries (CADSI). CANSEC 2017 will once again showcase leading-edge technology, products and services for land-based, naval, aerospace and joint forces military units. This two-day event is the largest and most important defence industry event in Canada.
CANSEC 2017 will be held at the EY Centre, located at 4899 Uplands Drive in Ottawa, Ontario.
Learn More about CANSEC 2017 via the official show site.
About Artaflex
Artaflex is an Integrated Electronics Contract Manufacturer serving high–mix and high-complexity Original Equipment Manufacturers. Artaflex is a market leader in customer service and operational excellence. Our customer-focused teams provide our clients a virtual extension of their own operations department through expertise in supply chain management, manufacturing and engineering. Artaflex is focused on total cost of ownership through the execution of its value proposition. To learn more about what we offer, contact us directly to speak with someone from our team.