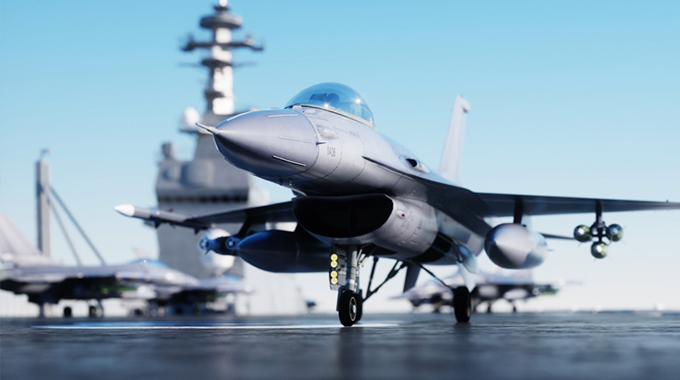 Artaflex Controlled Goods Certification
Artaflex has been registered & certified in the Canadian Controlled Goods Program for over 10 years, extending our capabilities into the Aerospace & Defense industry.
Combined with our cost competitive low-volume high-mix manufacturing processes, we offer our customers a valuable range of services in an industry where products are often continually undergoing engineering changes. The Artaflex team is fully equipped with the resources & expertise necessary to serve the manufacturing & quality demands of the Aerospace & Defense industry.
When working with components & technology with strategic significance or natural security implications, our customers trust in Artaflex for one simple reason; we offer the absolute best in quality & value. Our Controlled Goods Program certification means full compliance with the Defence Production Act – including security assessments of personnel, inspections, security plans, and reporting.
The Controlled Goods Program requires any individual company that possesses, examines, or transfers controlled goods in Canada to register; providing all necessary information & requirements for compliance. The program also ensures that companies like Artaflex are achieving & maintaining compliance with those requirements at all times. We take that compliance seriously, and work with the necessary government agencies to meet & exceed those requirements.
We are a leader in the custom electronics industry. Our A&D Capabilities include (but are not limited to) Box Build/Custom Integration, NPI & Prototyping, Custom Interconnect & Cabling, Custom Cable Harness Design, Complex Electro-Mechanical Integration, Simulators, Defense Systems, and Military Power Supplies.
If you would like to learn more about Artaflex, our products, certifications, processes, and services – please contact us online or call us toll-free at 1 (866) 502-3378.
About Artaflex
Artaflex is an Integrated Electronics Contract Manufacturer serving high–mix and high-complexity Original Equipment Manufacturers. Artaflex is a market leader in customer service and operational excellence. Our customer-focused teams provide our clients a virtual extension of their own operations department through expertise in supply chain management, manufacturing and engineering. Artaflex is focused on total cost of ownership through the execution of its value proposition. To learn more about what we offer, contact us directly to speak with someone from our team.